Digital Sound Decoders • Mobile Decoders
Multi-Train Sound System • Accessories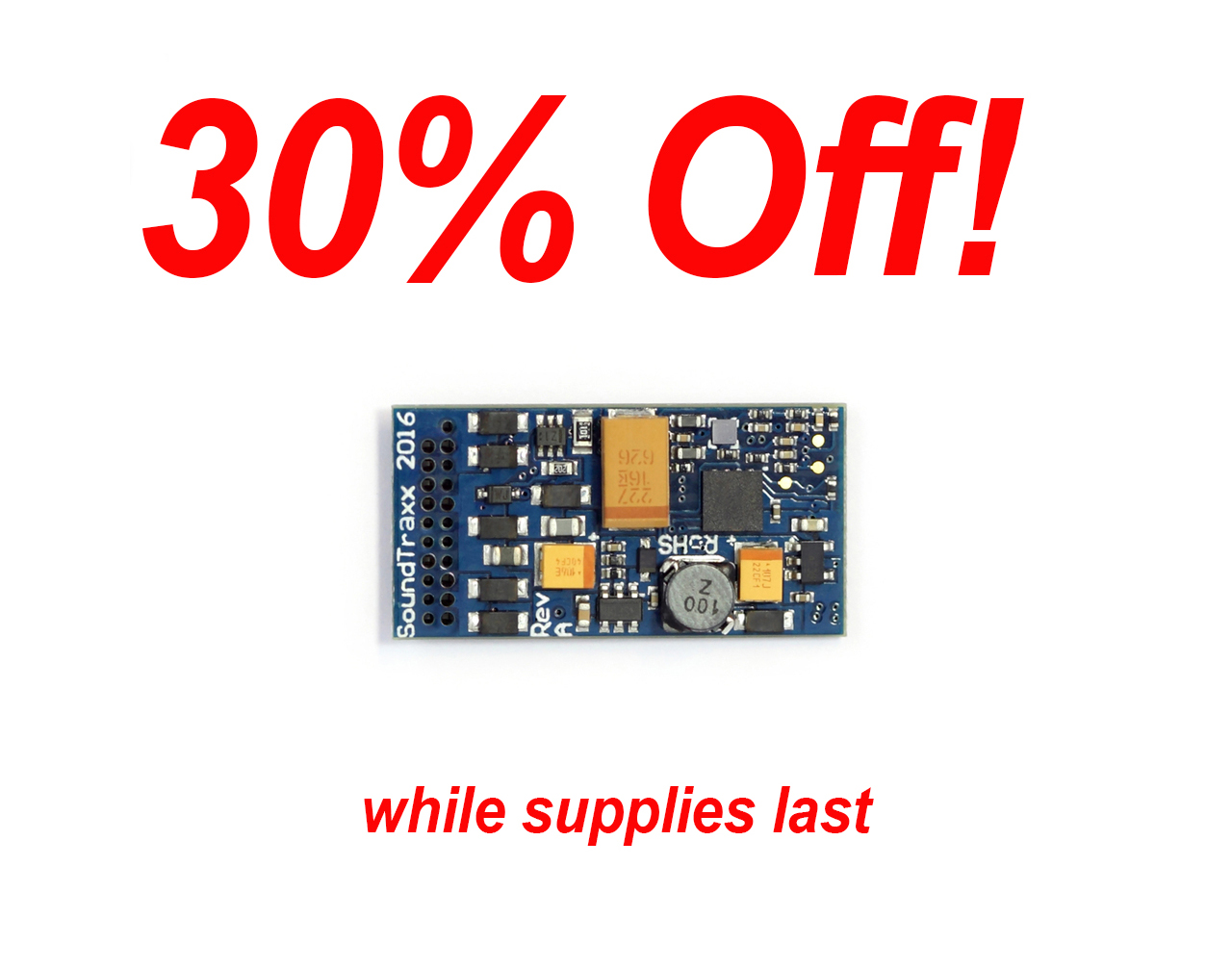 Start your Black Friday shopping now with this TSU-21PNEM sale. This is our biggest discount of the year, so don't miss out! Get our Tsunami2, 6 function, TSU-21PNEM decoders for 30% off, while supplies last. No coupon code necessary!
Click on a product category below to learn more and shop now!
We've been designing and manufacturing the latest innovations in model railroad electronics since 1990. Our product lines offer a variety of solutions to help you add new dimensions to your railroad with sound, lighting, and other DCC technologies.