FACTORY INSTALLED DECODERS
SoundTraxx has been providing sound to Bachmann Trains since 2006. Each Bachmann sound-equipped locomotive comes with multiple sound selections to allow you to customize the locomotive to your personal tastes or more closely match your prototype railroad. Bachmann sound-equipped locomotives include amazing features found in aftermarket SoundTraxx decoders, including 16-bit digital sound and advanced motor controls.
Beginning in late 2017, Bachmann will offer Econami technology installed from the factory for select models. These models will include more features and Econami Documentation should be used for these products.
Some products will continue to be offered with SoundValue technology while others will transition from earlier Tsunami based technology throughout 2018.
Below are the Bachmann models that are currently equipped with Econami technology.
| | |
| --- | --- |
| N Scale Steam | N Scale Diesel |
| | |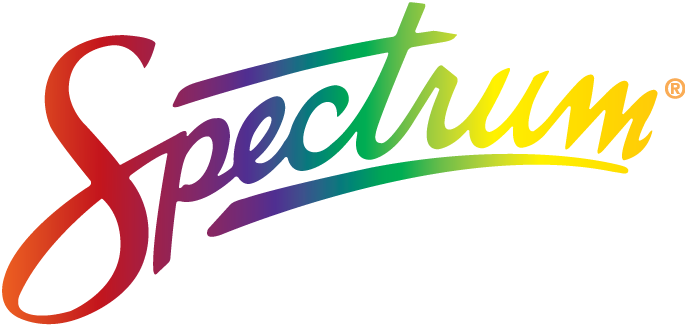 SoundTraxx has been providing Tsunami Digital Sound Decoders to Bachmann Trains since 2006. If you have purchased a quality Bachmann® Spectrum® locomotive equipped with SoundTraxx Tsunami Digital Sound Technology, congratulations! This state-of-the-art sound decoder will provide all the pleasures of high-quality, digital onboard sound and the benefits of DCC technology. If you aren't sure, look for the "DCC Sound On Board" logo on your locomotive's box.
---
Beginning in late 2011, Bachmann Spectrum locomotives that are ordered with DCC come equipped with a SoundTraxx Mobile Decoder that has a 21-pin plug and a speaker already installed. Bachmann also sells a separate sound module to plug into the 21-pin connector. The sound module and the mobile decoder plugged in together act the same as the Tsunami found in the 2009-2010 released Spectrum models.

Starting in 2011, Bachmann Standard line locomotives come with an optional SoundTraxx Digital Sound Decoder that Bachmann refers to as a "Sound Value" option. This decoder offers many great features that SoundTraxx customers have come to enjoy, including: Hyperdrive technology, two Hyperlight-equipped lighting outputs, three selectable horns or whistles, true polyphonic sound with prototype-specific prime movers or exhaust chuffs.
Operating Your Bachmann Sound-Equipped Locomotive Using a Traditional Power Pack
Your new locomotive can be controlled using an ordinary power pack, though its operation will be a bit different than when running locomotives that do not have a decoder installed.
With the power pack throttle set to 0 (no voltage on the track), Tsunami will be silent. The throttle must be turned up to about 5 volts before there is enough voltage to power up Tsunami's internal circuitry. At this point, you will begin to hear the background sounds turn on. The first sounds you will hear from the steam locomotive will be the blower and airpump sounds.




Increase the throttle setting to roughly 7.5 volts. This will set the locomotive in motion, increasing the speed of the engine as the throttle is turned up. You should start to hear additional sounds from the engine at this point. Steam engines will use the voltage to time the exhaust chuff automatically.
When operating in DC:
When operating in DC (analog mode), be careful not to exceed the maximum input voltage of 27 volts. If your track voltage exceeds 21 volts, the sound decoder will shut down and the headlight, backup light, and board-mounted LEDs will flash 10 times to protect the decoder. When you see this condition, shut down the throttle immediately.
While the Tsunami has a great many adjustments than can customize the sound and operation to your needs, you will need the use of a NMRA-compliant DCC Command Station for most of these changes. For more information, please see the Tsunami Steam or Diesel User's Guides.
Operating your Bachmann Tsunami Sound-Equipped Locomotive with DCC
Changing the Address on your Bachmann Tsunami-equipped locomotive using a DCC command station such as Bachmann's Dynamis® or E-Z Command®
The Tsunami supports both short (CV 1) and long (CV 17,18) addresses. Short addresses have a range of 1-127 while long addresses have a range of 0001-9,999. The address on your decoder can be changed on either the programming track (in some cases you will need a PTB-100 programming track booster available from SoundTraxx) or on the mainline. Since the procedure for programming varies from command station to command station, you will need to refer to the owner's manual for specific instructions. The Dynamis system will not require a PTB-100. If you are using a Bachmann E-Z Command a PTB-100 is not necessary but the address can only be set to a range of 1-10.
Changing the address using a Bachmann E-Z Command
When attempting to change the address on a locomotive equipped with Tsunami technology using a Bachmann E-Z Command, simply select that locomotive (address 3 if new out of the box) and run it for a short distance to acknowledge that the engine is selected.
Next, simultaneously press and hold down button 3 and the stop button for 3 seconds then release them together. The power LED should be flashing on the command station.
While the LED is flashing press the button that corresponds to the new address you want your locomotive to have. You should see the locomotive jerk slightly when it has changed the address.
Finally press the stop button to exit out of programming.
Changing the address of a Tsunami sound-equipped locomotive with other DCC command stations (such as Dynamis)
Programming Track
When programming the address on the programming track simply change the corresponding CVs to the desired address. If you have trouble programming, you may need a PTB-100 programming track booster. http://www.soundtraxx.com/access/ ptb100.
Example: Changing the address from 3 to 50, set CV 1=50 and the locomotive will now respond to address 50 when placed on the mainline.
Mainline Programming (Ops Mode):
If you do not have a PTB-100, you can still change the address on the mainline. When programming the address on the mainline it is important to note that you must know the current address of the locomotive or else it will not program that locomotive since it only sends the programming packets (CV adjustments) to the selected locomotive. It is also important to notice what type of address you currently are using as the decoder will not allow you to change the type of address currently in use. For example, a Bachmann Tsunami-equipped locomotive comes with a default value of short address 3. To change the address you must first change it to a long address.
Example: Changing the address from 3 to 50
Step 1: First, select address 3. Now change the address to a long address not being currently used that is easy to remember (such as 1000), by using either the long address option found on most command stations or manually via CVs 17,18, and 29.
*Note most command stations will just ask the address you want and will change the CVs internally.
Step 2: Next, exit out of mainline programming and select locomotive 1000, and make sure the engine runs on its new address.
Step 3: Return to mainline programming (still with address 1000) and change CV 1 = 50, and change CV 29 = 6.
Step 4: Exit programming mode and select locomotive 50. The locomotive will now be on address 50.
Other Decoder Features
Bachmann sound-equipped locomotives contain most of the sound features found on aftermarket Tsunami decoders. However, Bachmann sound-equipped models shipped prior to July of 2010 do not support CVs 148-176 and CVs 201-208. All decoders built after July of 2010 contain all of the CVs found in the aftermarket Tsunami but have custom default values as selected by Bachmann.
Function Assignments:
Bachmann sound-equipped locomotives contain most of the sound features found on aftermarket Tsunami, however the function mapping defaults have been customized for each locomotive. The differences between the decoders are listed below: